1. Stop anti-LGBT Propaganda
This is the first stop in a larger research on homophobic discourse on Lithuanian Facebook. I delved into this project with a deep interest to understand how homophobic discourse is constructed and to uncover the various relationships that coexist through it. Covered up as Danute Genute, I, Gabija, have entered these spaces and researched the personal, the objective, the temporal and the spatial. These relationships were then mapped out into one archive that can be accessed here.


Full map.



Emotions map. The codes represent my emotions as, on the one hand myself, and on the other Genute, the fake profile.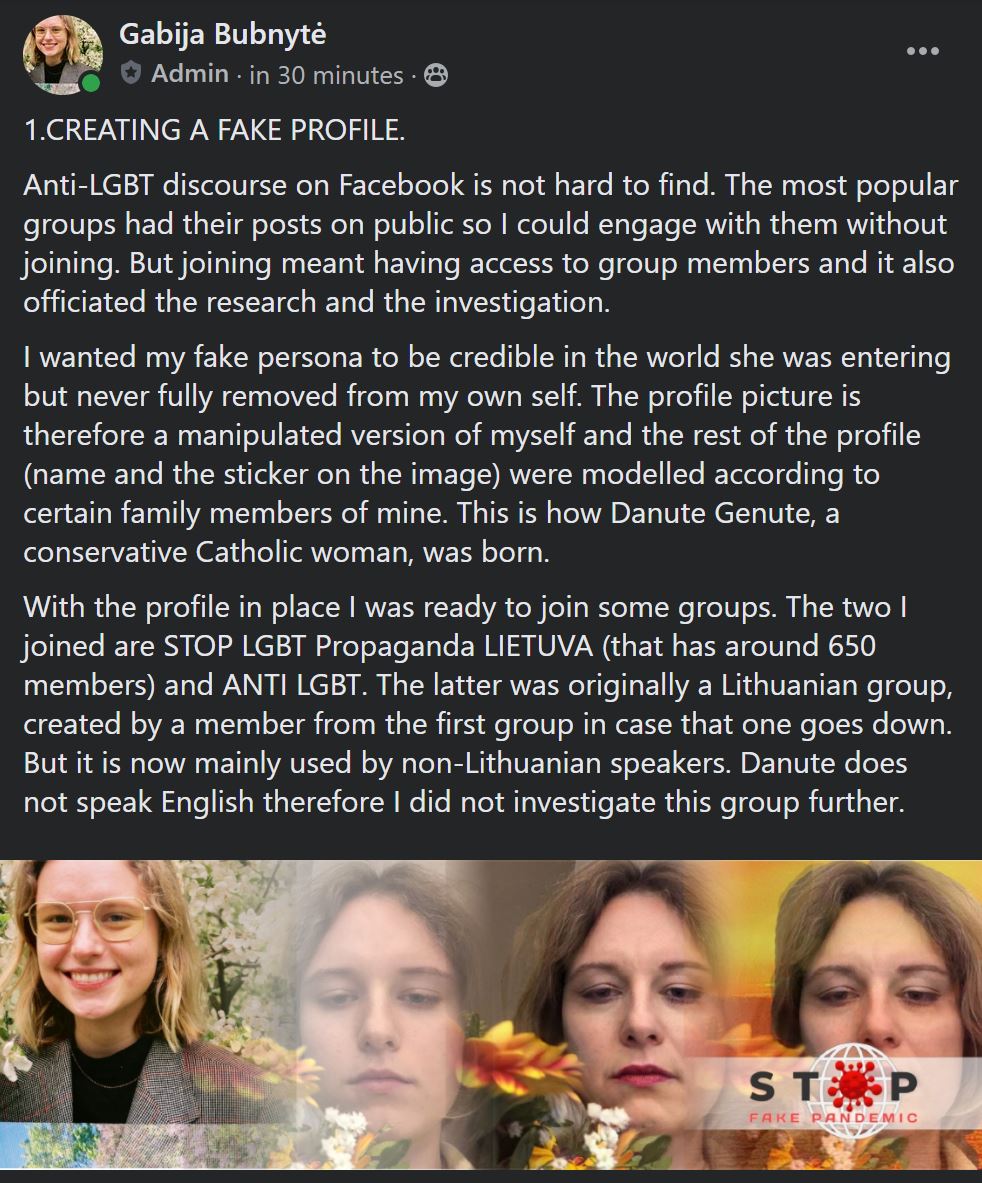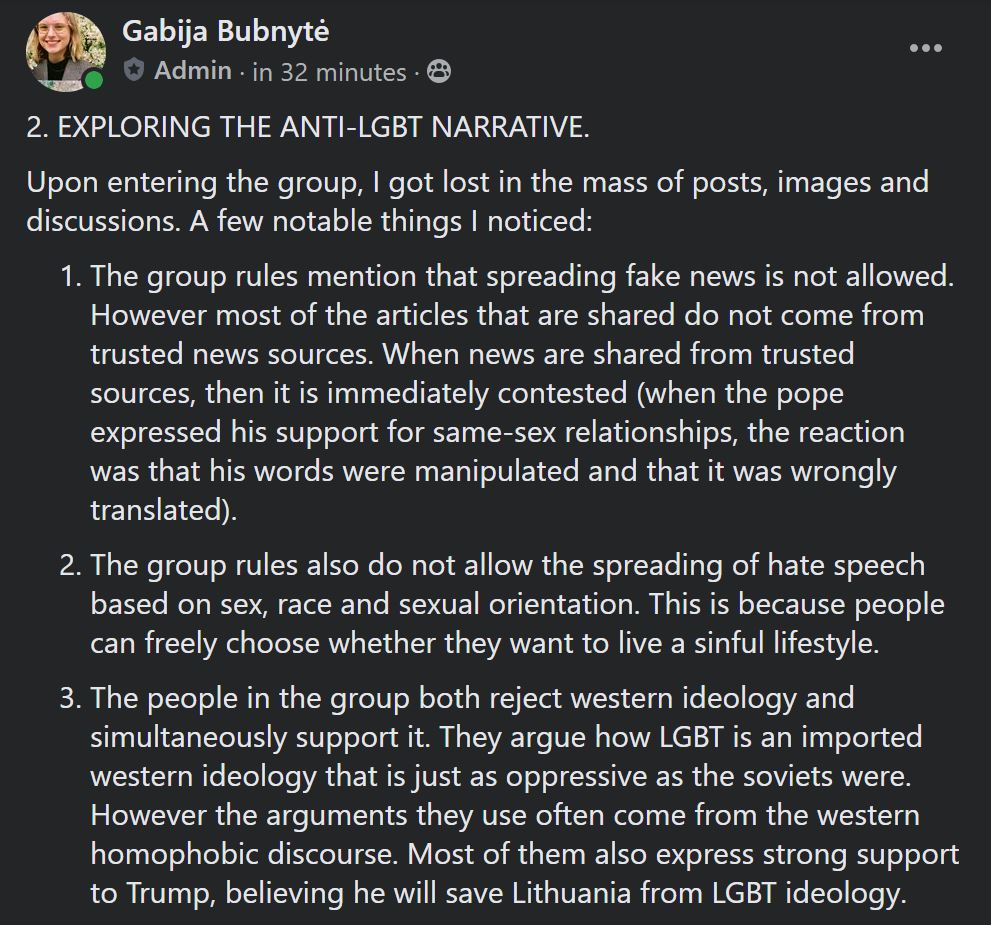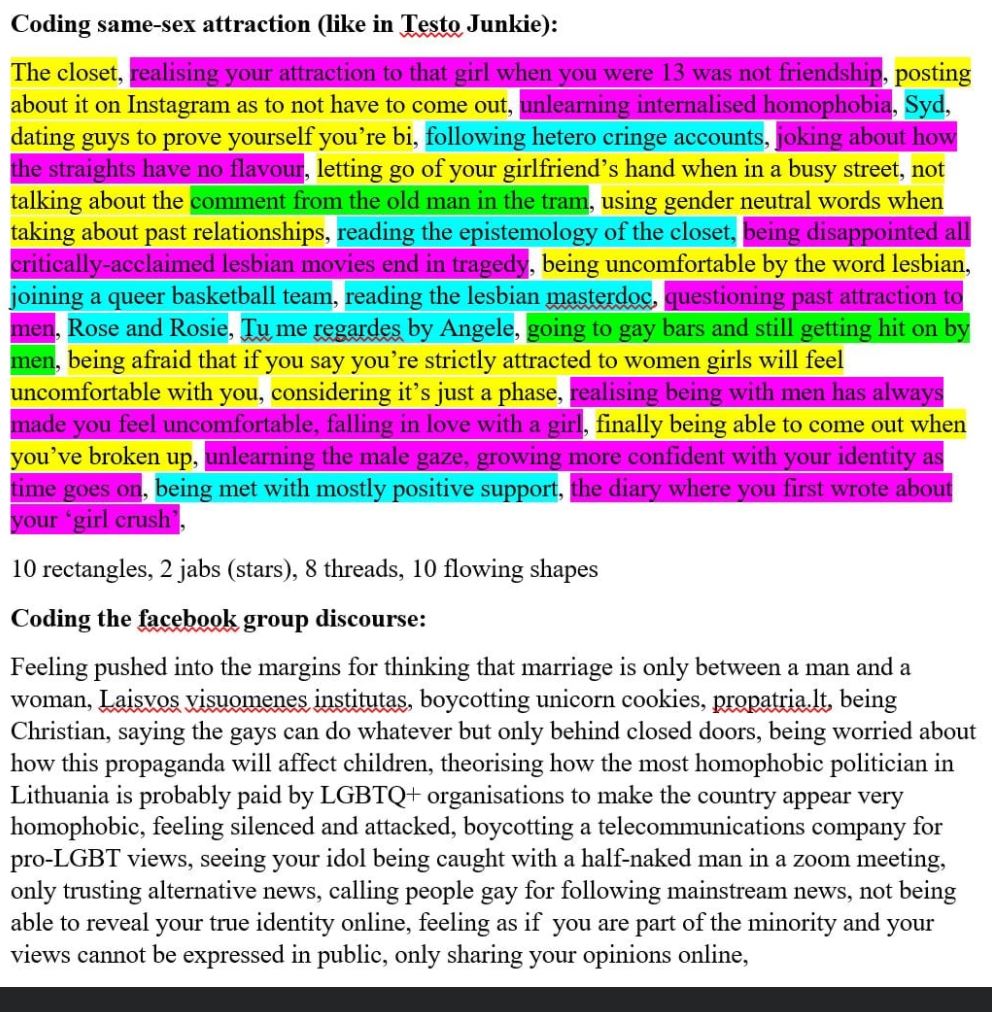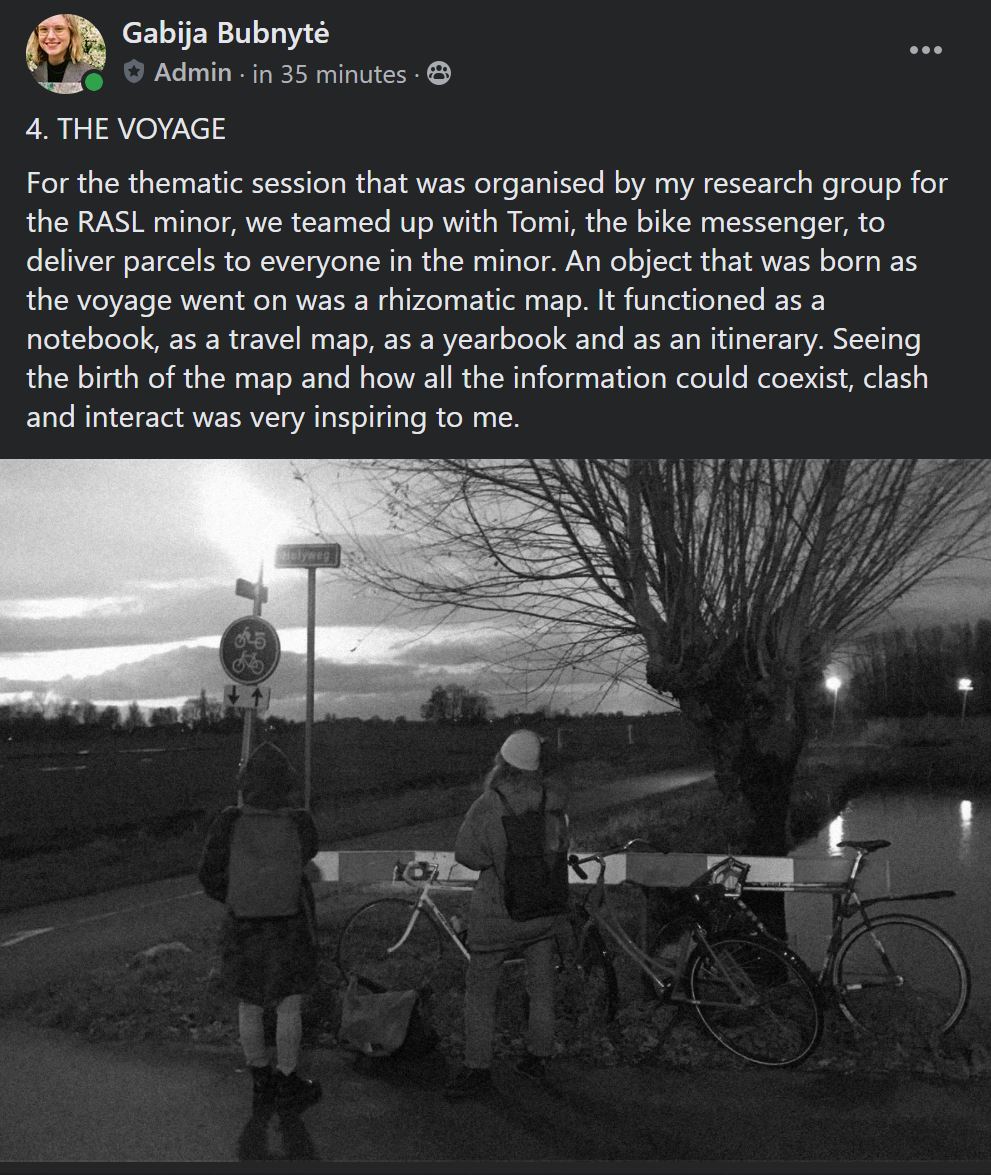 Screenshots of the project's process presentation, which took place on a Facebook group.